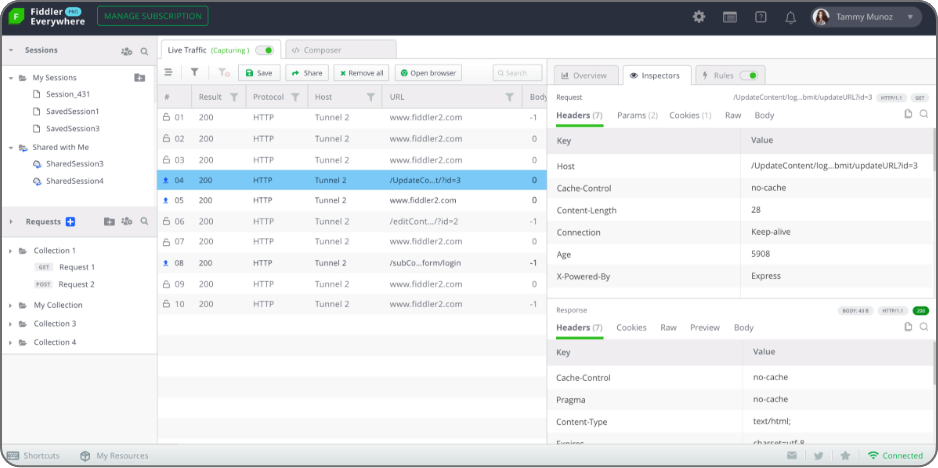 Web debugging proxy for MacOS, Windows, and Linux.
- The most powerful web debugging proxy tool for MacOS, Windows and Linux with an enhanced UI.
- Effectively share your findings and add context with built-in team collaboration.
- Customize, save, and share rules to handle complicated requests with ease.
- Unlimited sharing of saved sessions and requests for impressive efficiency gains and receive dedicated email support to stay on track.
- Debugging features are supercharged in Fiddler Everywhere, allowing you to take debugging and testing to the next level without any added effort.