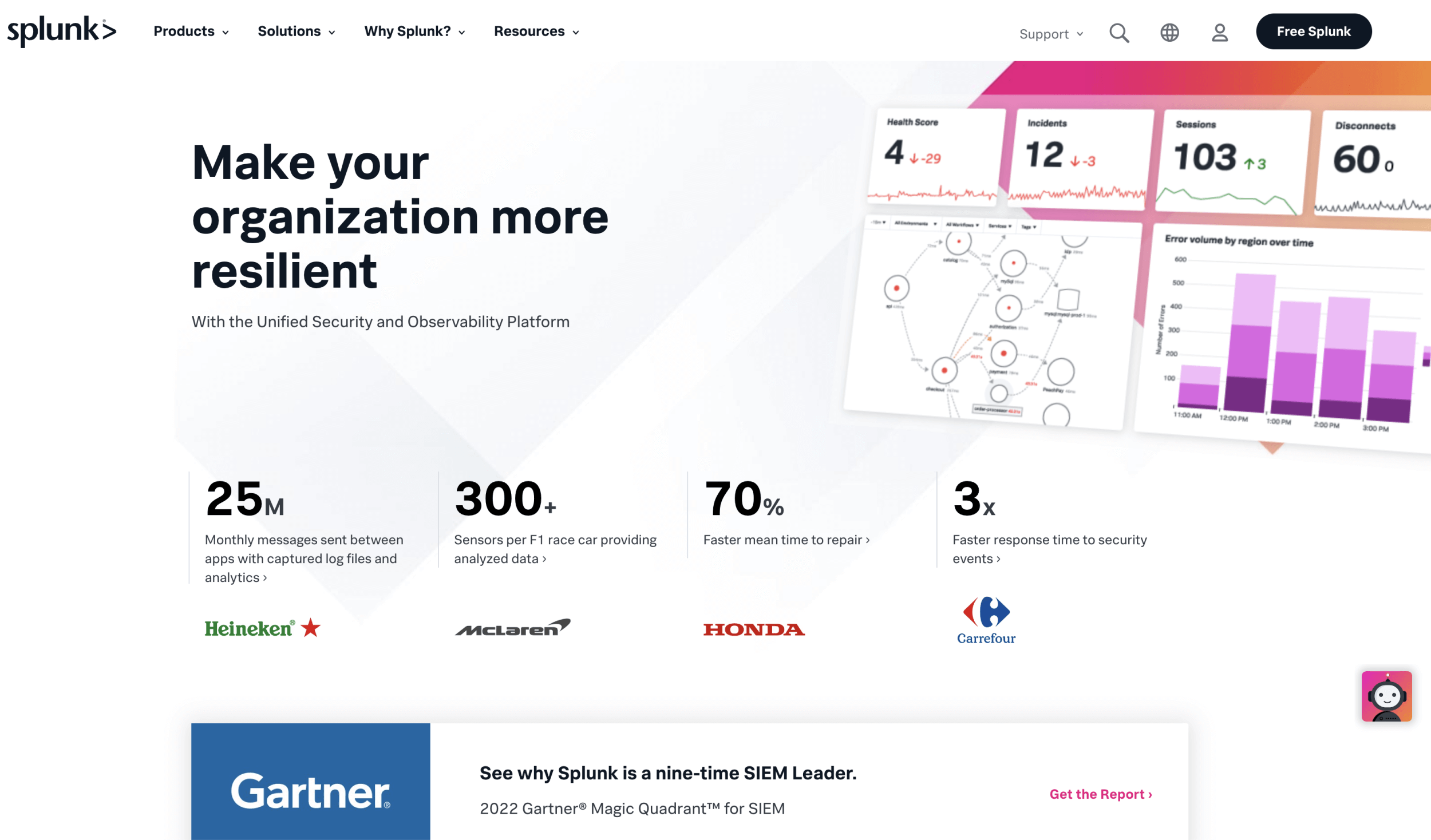 The unified security and observability platform.
Your digital systems need to be secure and reliable. Splunk helps you keep your organization securely up and running, no matter what digital disruptions come your way.

Prevent major issues:
Identify key risks and detect threats before they become major incidents.

Absorb shocks:
Restore critical services faster to minimize the impact of outages and breaches.

Accelerate transformation:
Adapt quickly and safely with the visibility you need to stay secure, compliant and reliable.