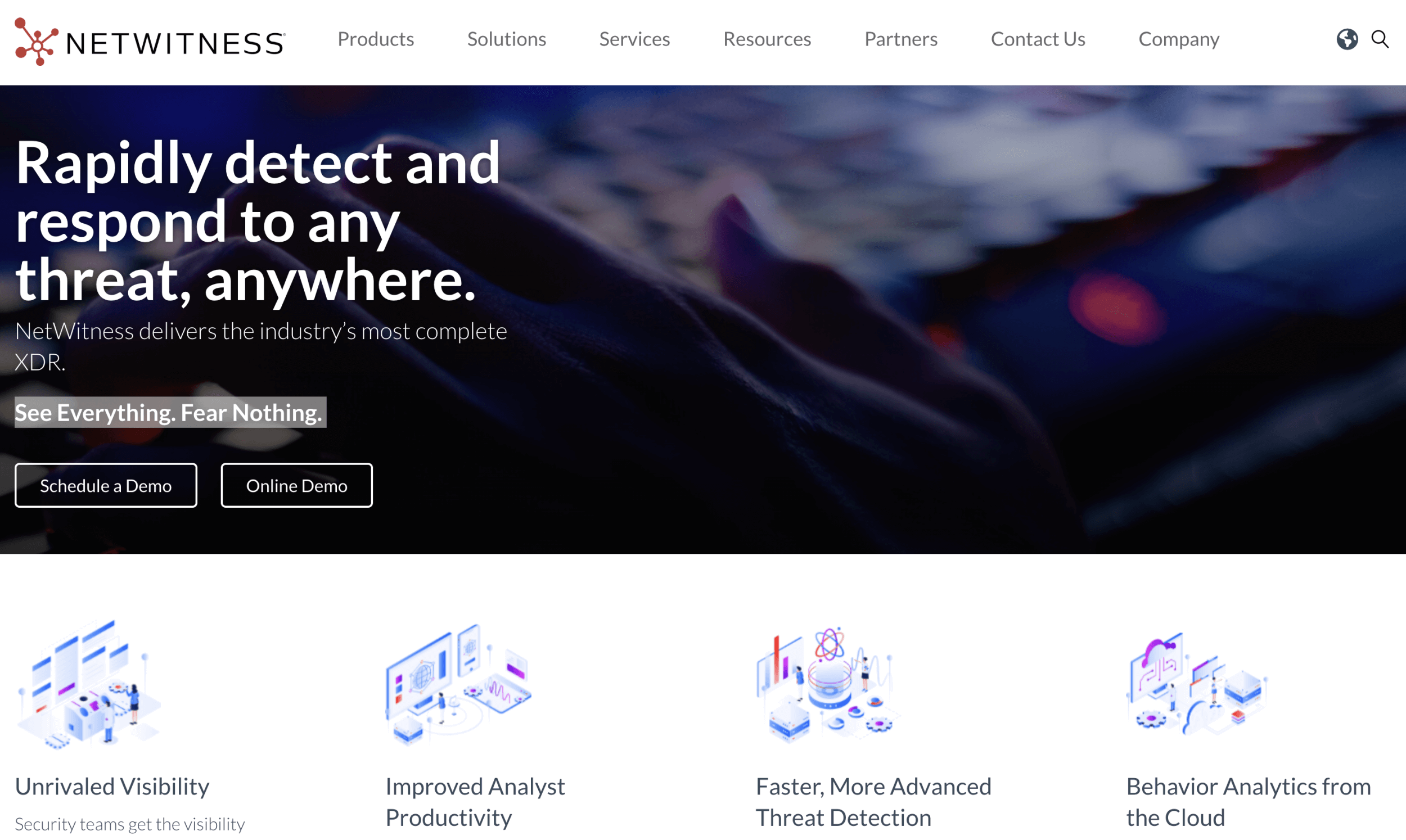 Rapidly detect and respond to any threat, anywhere. See Everything. Fear Nothing.
Unrivaled Visibility:
Security teams get the visibility they need to detect sophisticated threats hiding in today's complex, hybrid IT infrastructures.

Improved Analyst Productivity:
Orchestration and automation capabilities make it easier for analysts to prioritize and investigate threats faster and coordinate activities across the entire security team.

Faster, More Advanced Threat Detection:
NetWitness detects attacks in a fraction of the time of other platforms and connects incidents to expose the full attack scope.

Behavior Analytics from the Cloud:
Analytics powered by machine learning with the scale of the cloud deliver early detection of anomalies that lead to external and internal threats.