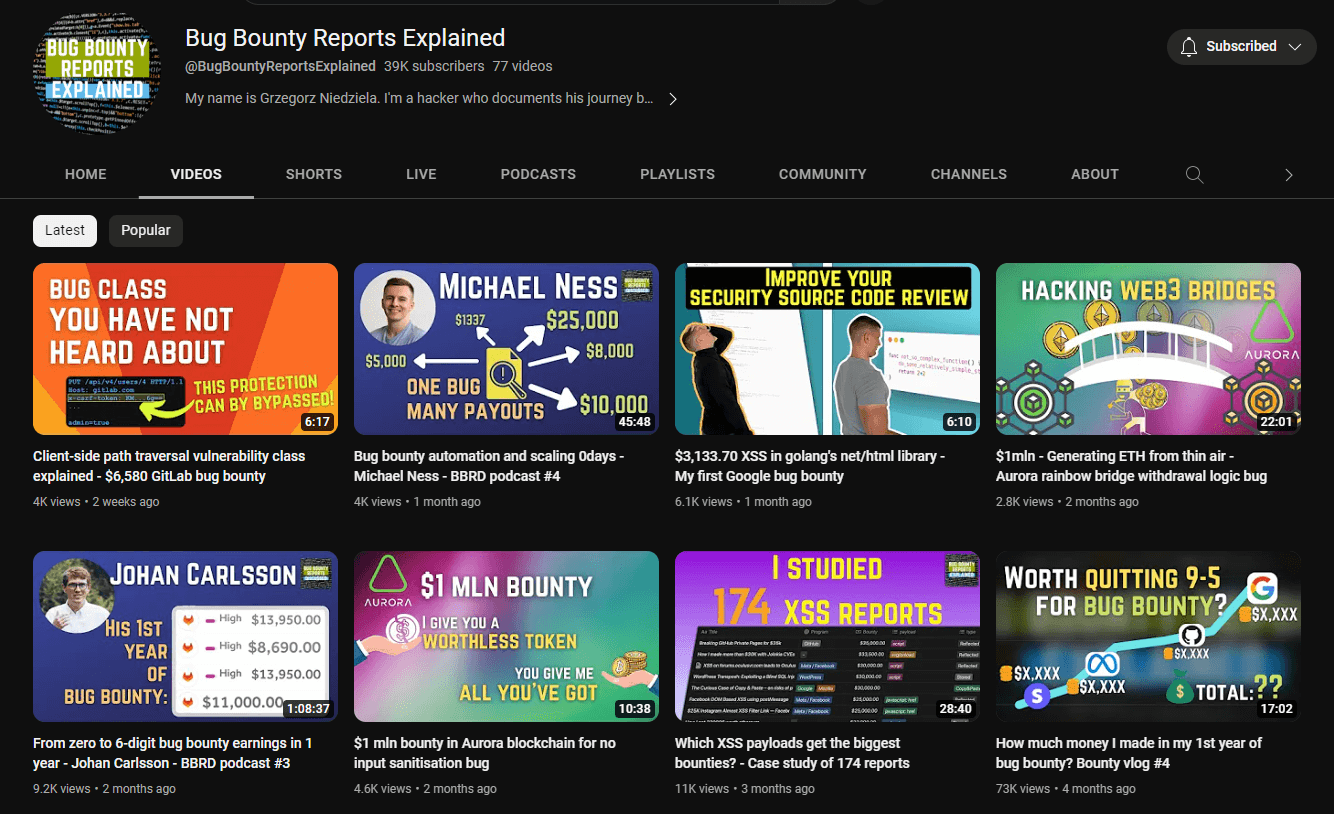 Bug Bounty Reports Explained
Bug Bounty Reports Explained channel.
My name is Grzegorz Niedziela. I'm a hacker who documents his journey by creating and curating the best content for you in the form of videos and the newsletter. On this channel, you can find videos with detailed explanations of interesting bug bounty reports. If possible, bug bounty poc is also presented on the video.