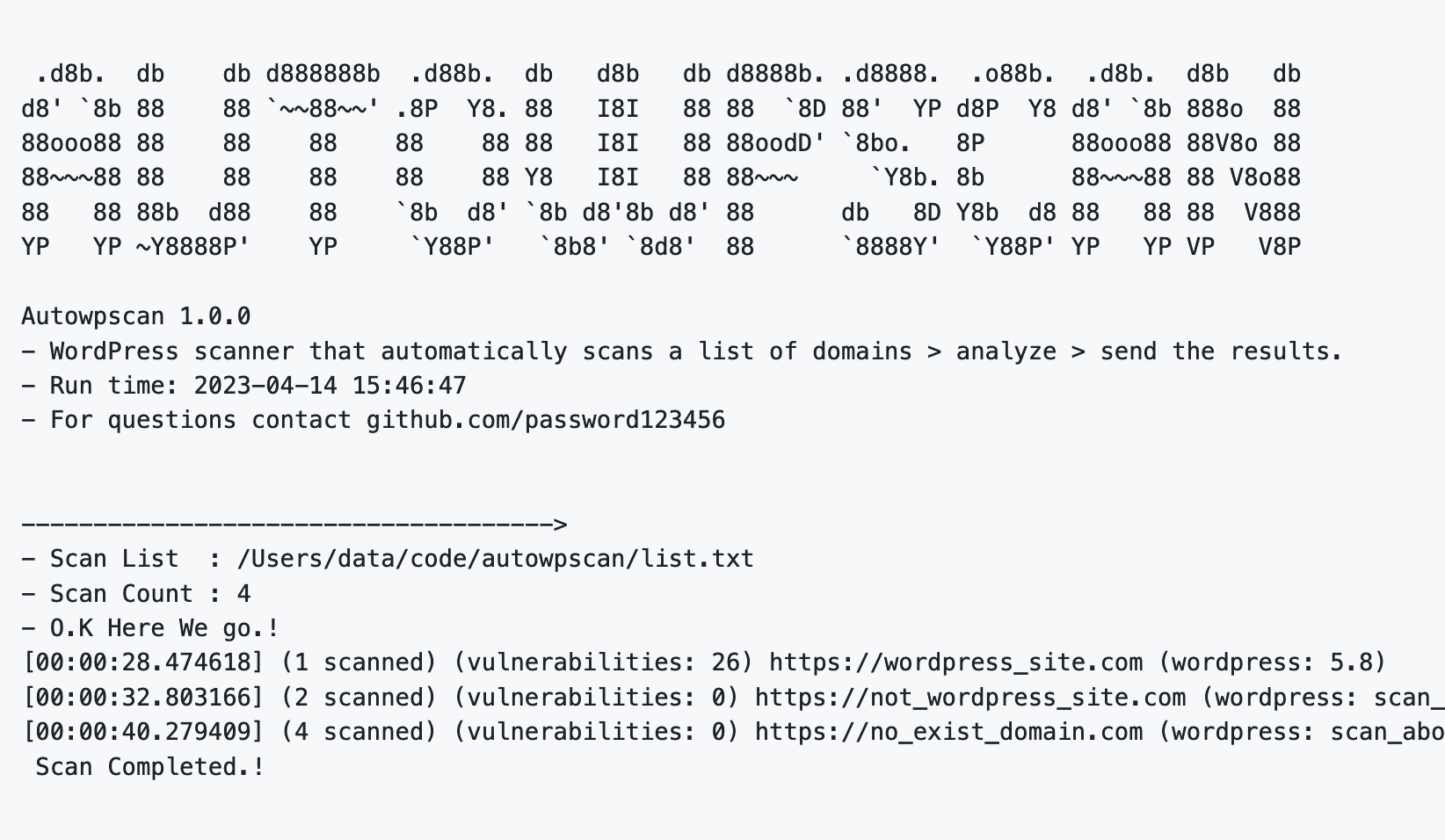 An automated tool that automatically scanning a list of multiple websites with wordpress at once.
This tool takes a list of multiple websites created with wordpress, lists them according to a predefined format, and uses wpscan to perform the scanning.

Nothing special, Just simple a list of multiple websites scanner with wpscan. If you're good with code, you can implement more sophisticated automation (e.g. Telegram bots, automatic checks on deployment via the Asset Information Report API, etc), or if you're thinking about your own DAST, this can help you with the initial development design.