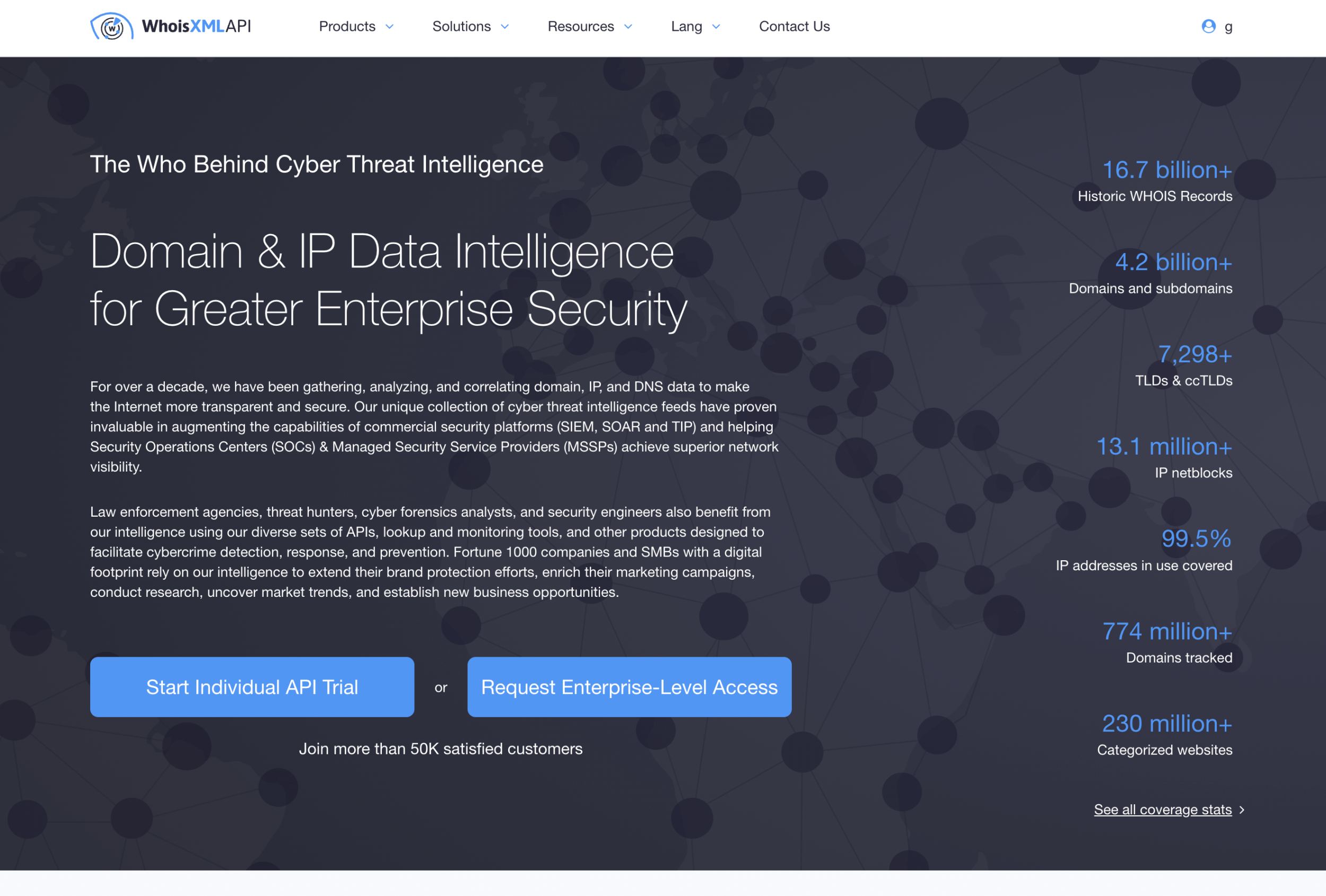 Domain & IP data intelligence for greater enterprise security.
- Domain WHOIS Intelligence
Get access to complete domain name footprints, which include ownership, timeline, updates, statuses, and other essential registration details for about every domain on the Internet.

- Passive DNS Intelligence
Dive into the biggest passive DNS database comprising billions of historical DNS data points and relevant records for the vast majority of IP addresses and hosts.

- IP Geolocation Intelligence
Obtain precise geographical data down to the postal code with latitude and longitude coordinates, network information, timezone, connected domains, and more for deeper contextualization.

- IP Netblocks Intelligence
Access the most structured and detailed IP ranges correlated with ownership data, contacts, and network records from WHOIS, Regional Internet Registries (RIRs), and other sources.