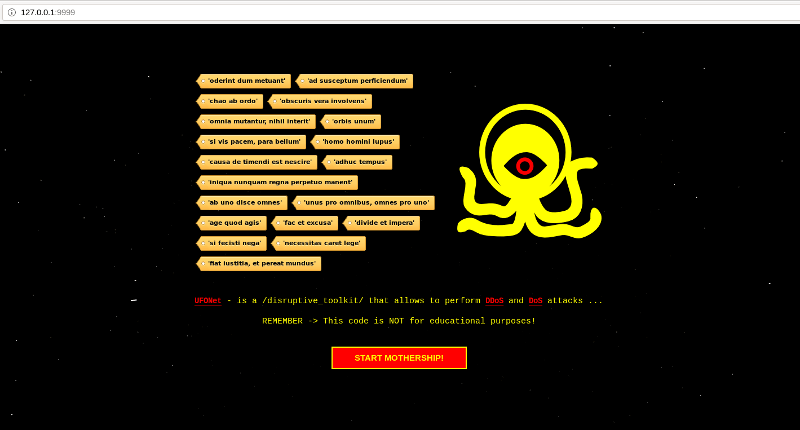 Denial of Service Toolkit.
UFONet - is a free software, P2P and cryptographic -disruptive toolkit- that allows to perform DoS and DDoS attacks; on the Layer 7 (APP/HTTP) through the exploitation of Open Redirect vectors on third-party websites to act as a botnet and on the Layer3 (Network) abusing the protocol.

It also works as an encrypted DarkNET to publish and receive content by creating a global client/server network based on a direct-connect P2P architecture.