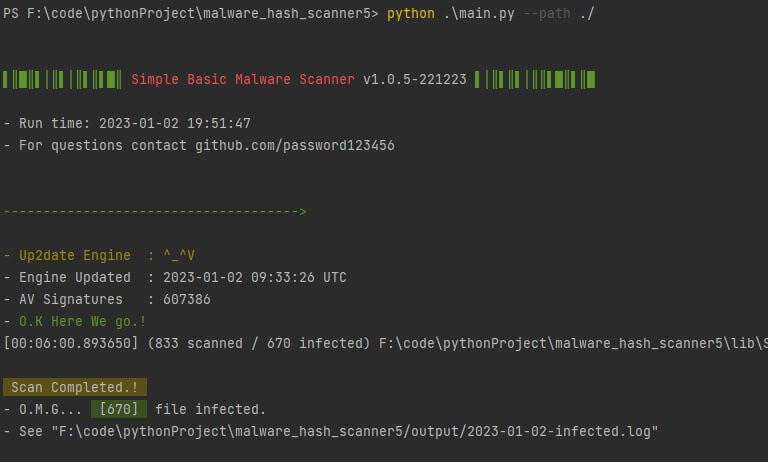 Simple Basic Malware Scanner
Simple Malware Scanner based on file hash scan.
Simple Malware Scanner is a malware scanner based on file hash scan.
If you look for tools like this to use when security incident occurs,you may not actually be able to use them. this is used in that case. I had the same experience.you can modify and use the features that you want with a little modification. Good Luck to you.