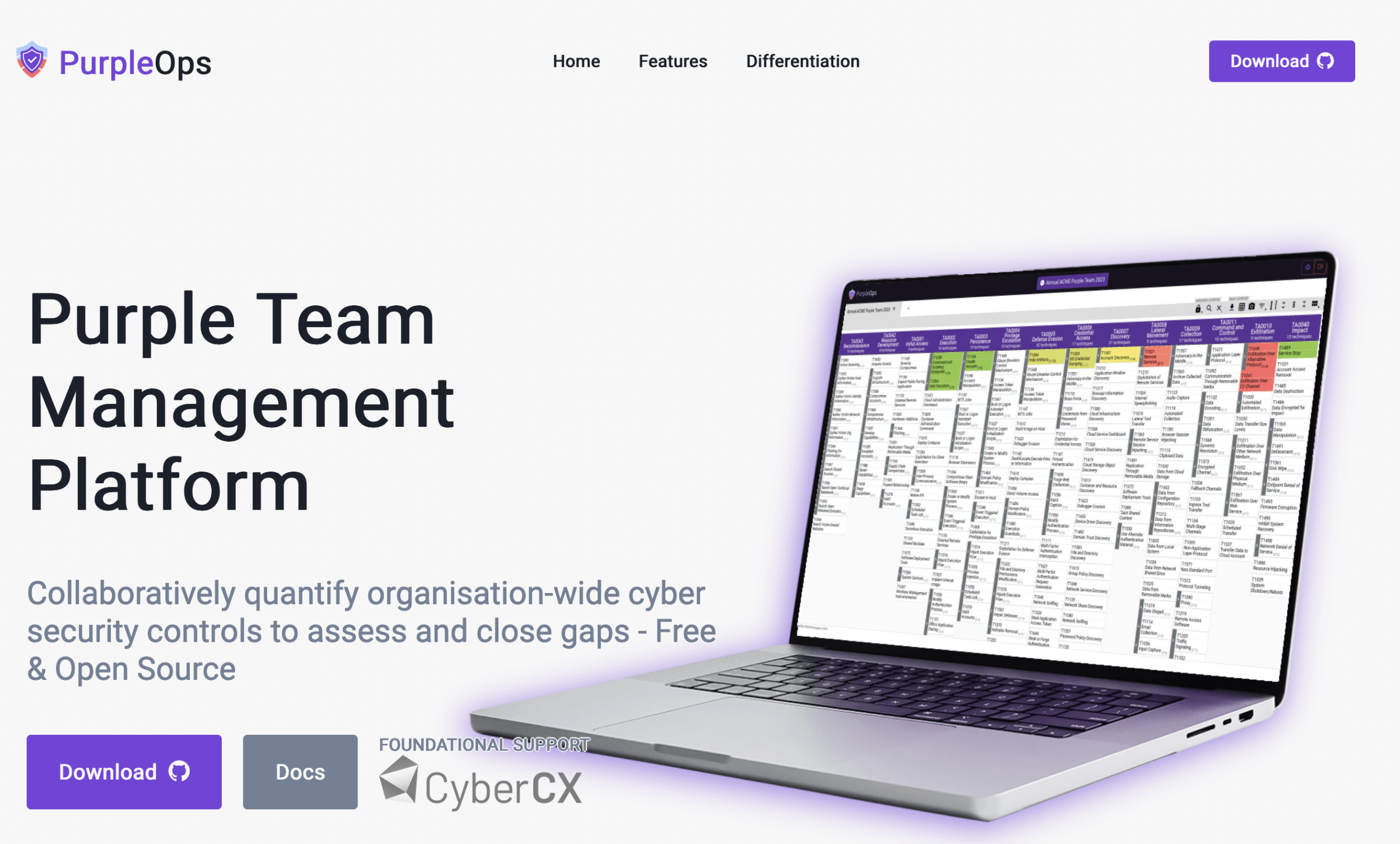 An open-source self-hosted purple team management web application.
Free, open-source web app to track Purple Team assessments. Create assessments aligned with MITRE ATT&CK, leveraging data from sources like Atomic Red Team and SIGMA. Centralise blue and red team data for evaluation. Iterate and improve organisational cybersecurity capabilities.

- Uplift Cyber Security:
Adopt a hacker's mindset. Hunt for blindspots and vulnerabilities. Track measurable improvement.

- Hackable:
Extensible from UI to scoring mechanism. Open sourced for complete control.

- Templateable:
Easily templateable. Streamline repetitive tests. Create reproducible assessments.

- Framework Friendly:
SIGMA, MITRE ATT&CK, MITRE ATT&CK Navigator and Atomic Red Team are all friends here.

- Instant Deployment:
Dockerized for your convenience. Spin up a hassle-free containerised instance of PurpleOps.

- Role-Based Access Control:
Establish strong boundaries between Blue and Red teams. Employ fine-grained permissions based on roles.