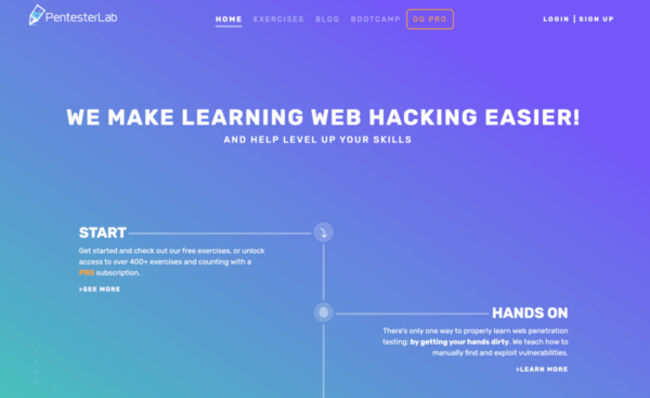 Learn Web Penetration Testing: The Right Way.
- START
Get started and check out our free exercises, or unlock access to over 400+ exercises and counting with a PRO subscription.

- HANDS ON
There's only one way to properly learn web penetration testing: by getting your hands dirty. We teach how to manually find and exploit vulnerabilities.

- REAL VULNERABILITIES
Our exercises are based on common vulnerabilities found in different systems. The issues are not emulated - we provide you real systems with real vulnerabilities.

- CERTIFICATES OF COMPLETION
Our online exercises allows you to obtain certificates of completion. Exercises are grouped into badges that you can complete to get your certificate. It allows you to easily demonstrate your knowledge and skills.

- FRIENDLY SUPPORT
Struggling with a payload? Not able to solve an exercise? With a PRO subscription, we are here to help you. Just shoot us an email and you'll get a quick reply with all you need to know to move forward (without spoiling it). Just getting started? Check out the:

- CUSTOMIZE
We let you customize your learning experience so you can focus on what you want to learn, and skip what you already know

- LEARN AT YOUR OWN PACE
You can complete our exercises at your own pace, and go back and review them as often as you want.