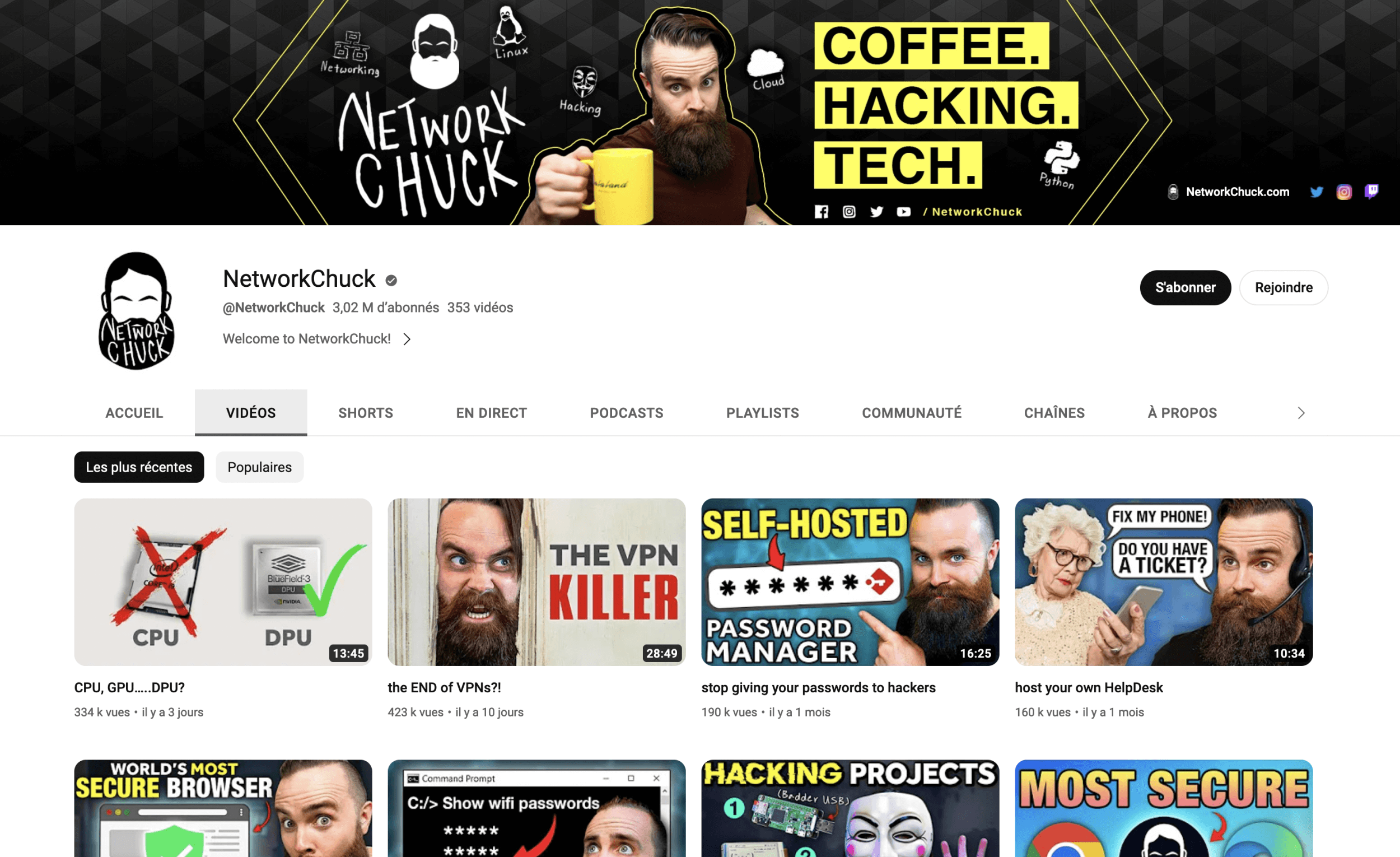 Network Chuck YouTube channel.
Welcome to NetworkChuck!

I LOVE Information Technology!! My goal is to help as MANY PEOPLE AS POSSIBLE jump into a career in the IT field through obtaining IT Certifications. I talk about Cisco Certifications, CompTIA, AWS, Microsoft...pretty much EVERYTHING in IT. As a CBT Nuggets Trainer, it's also my passion to TEACH information technology and to make it FUN.

If your goals are to obtain your CCNA, CompTIA A+, CompTIA Network+...I'm here to help you with that goal in any way I can!