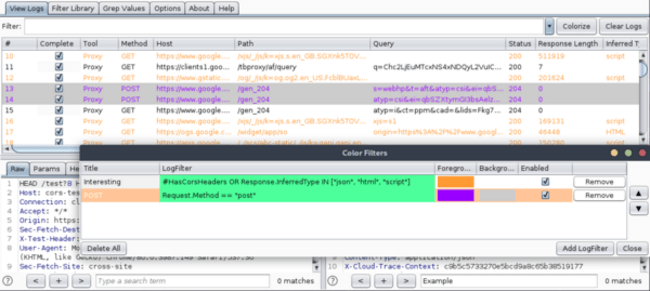 Log activities of all the tools in Burp Suite.
Logger++ is a multithreaded logging extension for Burp Suite. In addition to logging requests and responses from all Burp Suite tools, the extension allows advanced filters to be defined to highlight interesting entries or filter logs to only those which match the filter.

A built in grep tool allows the logs to be searched to locate entries which match a specified pattern, and extract the values of the capture groups.

To enable logs to be used in other systems, the table can also be uploaded to elasticsearch or exported to CSV.