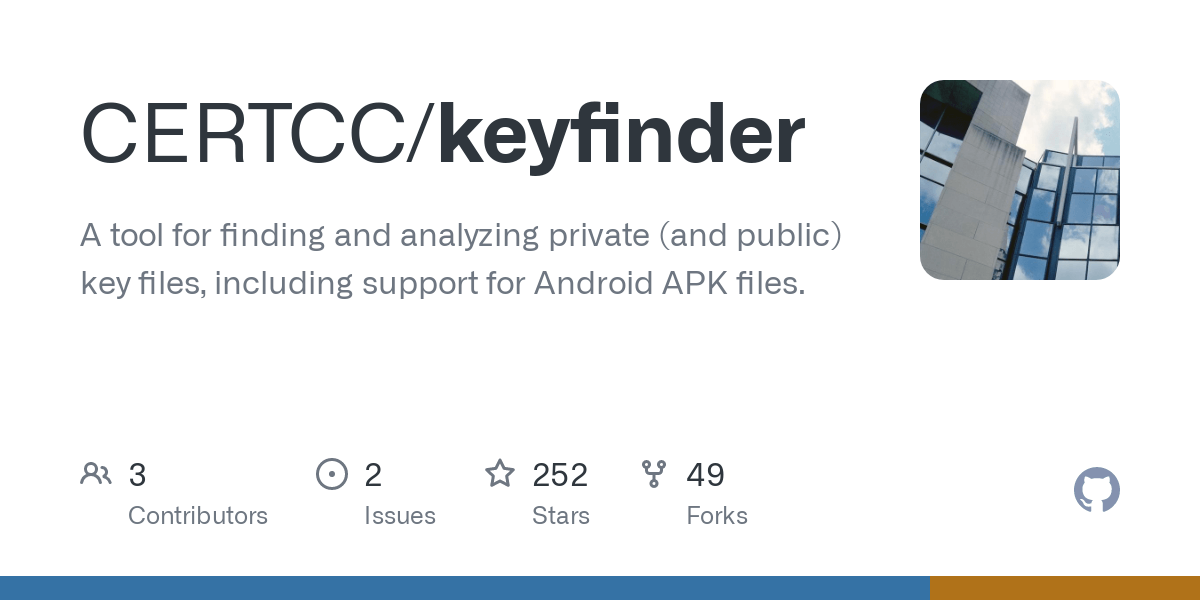 Find and analyze private/public key files and Android APK files.
CERT Keyfinder is a utility for finding and analyzing key files on a filesystem as well as contained within Android APK files. CERT Keyfinder development was sponsored by the United States Department of Homeland Security (DHS).

CERT Keyfinder can be used to scan the files on your system, reporting only private and/or password-protected key files by default.

CERT Keyfinder started its life as part of the framework used to perform an experiment to find private keys in Android apps. As such, Keyfinder includes the ability to parse Android application APK files.

For any key found by Keyfinder, the key's SHA256 signature is queried in the crt.sh website.