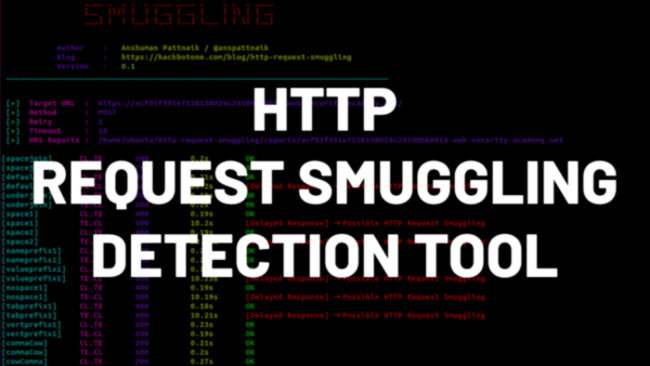 HTTP Request Smuggling Detection Tool.
HTTP request smuggling is a high severity vulnerability which is a technique where an attacker smuggles an ambiguous HTTP request to bypass security controls and gain unauthorized access to performs malicious activities.

So the idea behind this security tool is to detect HRS vulnerability for a given host and the detection happens based on the time delay technique with the given permutes.