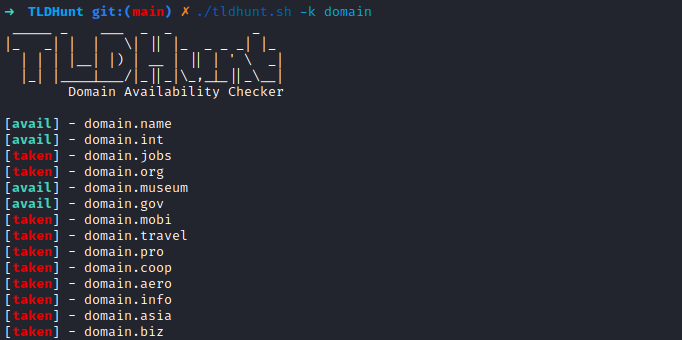 Domain availability checker.
TLDHunt is a command-line tool designed to help users find available domain names for their online projects or businesses. By providing a keyword and a list of TLD (top-level domain) extensions, TLDHunt checks the availability of domain names that match the given criteria. This tool is particularly useful for those who want to quickly find a domain name that is not already taken, without having to perform a manual search on a domain registrar website.

For red teaming or phishing purposes, this tool can help you to find similar domains with different extensions from the original domain.