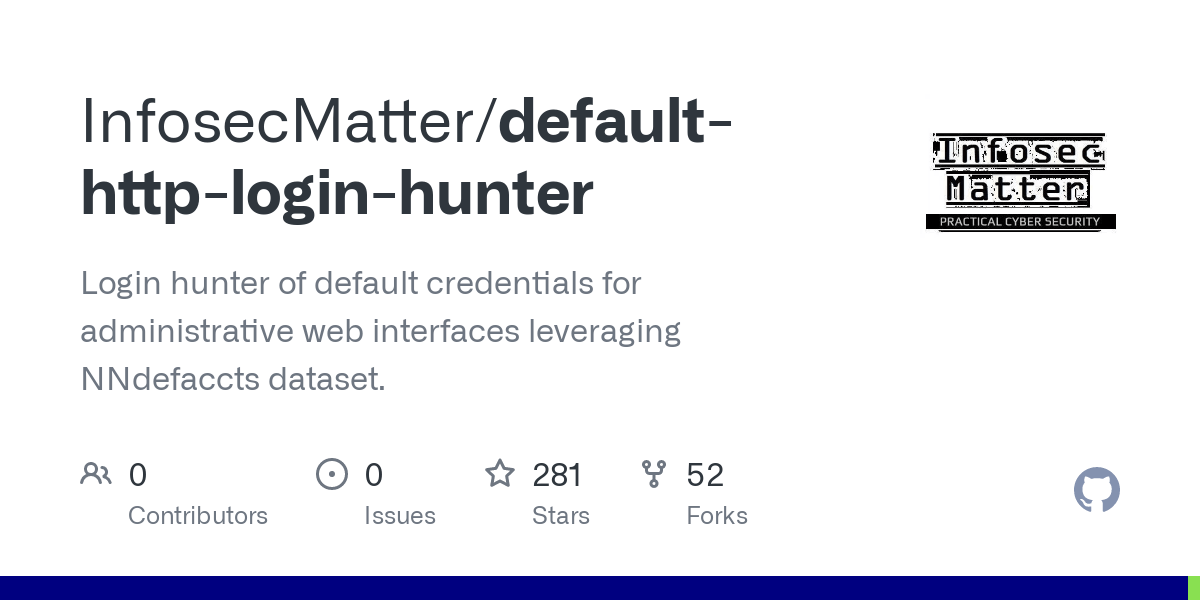 default-http-login-hunter
Login hunter of default credentials for administrative web interfaces.
The default-http-login-hunter.sh is a tool capable of checking more then 380 different web interfaces for default credentials. It is based on the NNdefaccts alternate fingerprint dataset.

Examples of supported web interfaces:
- Network devices (3Com, Asus, Cisco, D-Link, F5, Nortel..)
- Video cameras (AXIS, GeoVision, Hikvision, Sanyo..)
- Application servers (Apache Tomcat, JBoss EAP..)
- Monitoring software (Cacti, Nagios, OpenNMS..)
- Server management (Dell iDRAC, HP iLO..)
- Web servers (WebLogic, WebSphere..)
- Printers (Kyocera, Sharp, Xerox..)
- IP Phones (Cisco, Polycom..)
- Citrix, NAS4Free, ManageEngine, VMware..