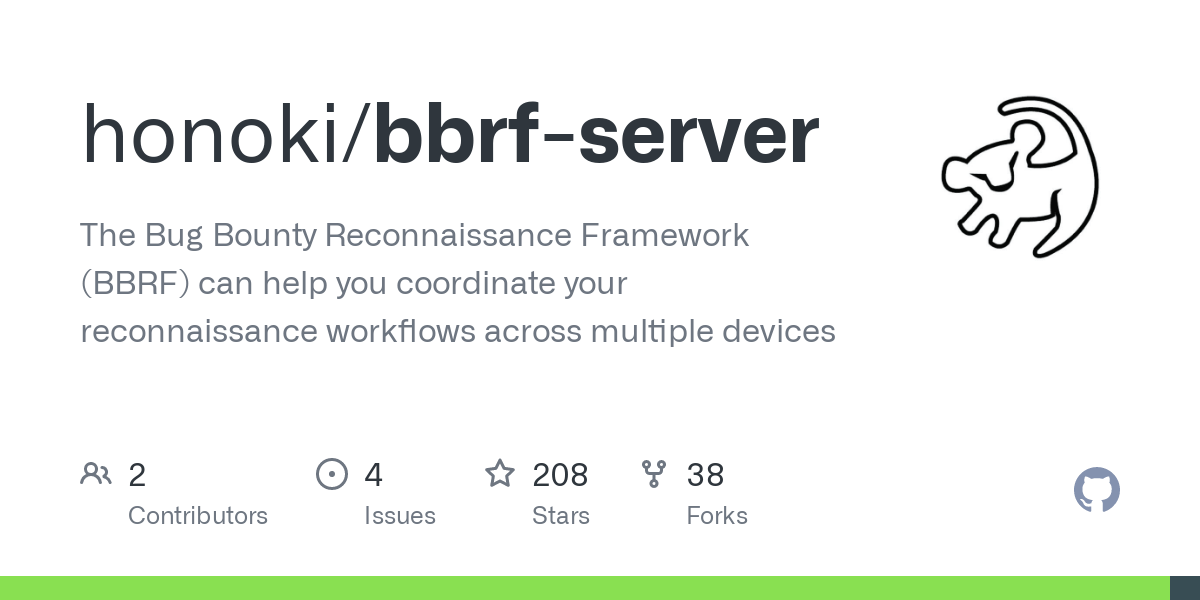 Help you coordinate your reconnaissance workflows across multiple devices.
The Bug Bounty Reconnaissance Framework (BBRF) is intended to facilitate the workflows of security researchers across multiple devices.

Some features:
- Python modules
- Dashboard (GUI)
- Domains, IPs, URLs, Services, Tagging and querying
- Dynamic program inference: listener, custom execution hooks, proxy configuration
...