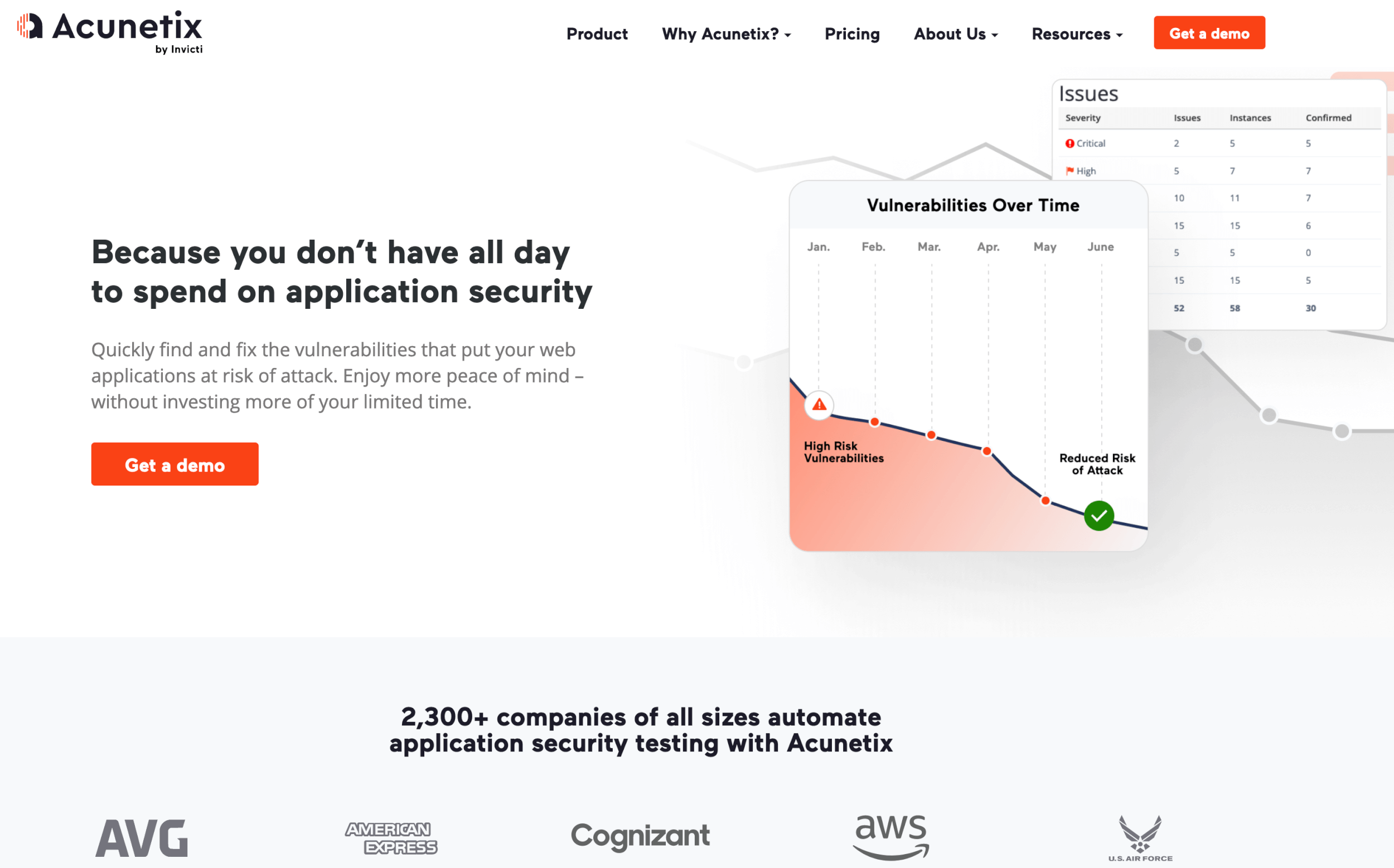 Quickly find and fix the vulnerabilities that put your web applications at risk of attack.
Acunetix is a complete web application security solution that automates web vulnerability assessment and management. With Acunetix, you can skip the manual process of proving vulnerabilities and focus your time on more challenging opportunities.

With Acunetix, you can decide which processes to automate and what you'd like to continue to monitor manually. Even with only partial automation, the Acunetix crawler can offer a complete view of your penetration test targets.

False positives create unnecessary mundane work. Acunetix utilizes advanced scanning technology to confirm vulnerabilities are real and not false positives. That means less time confirming problems manually and freeing up your resources.

When it comes to addressing web application vulnerabilities, it's essential that you have access to results as soon as possible. Acunetix scans are fast, so you can issue them on-demand. Acunetix is available on-premises or via cloud to match your company's unique web security needs.